DIRECTOR: NICOLA PAULING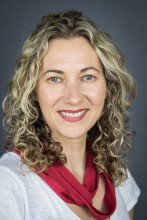 Nicola has developed and implemented many of Voice Arts Trust's most successful projects. A performer, director, writer and facilitator with more than 20 years experience, she has worked with communities in Uganda, Ethiopia, London and New Zealand. Nicola has led arts projects in closed and open community settings and projects that are cross-generational and cross-cultural. Trained in London and New Zealand Nicola is passionate about providing opportunities for creative self-expression and the telling of our own stories.
PROJECT DEVELOPMENT AND FACILITATOR: CLAIRE HEWITT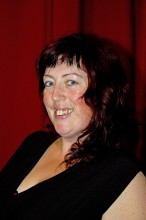 An educator, facilitator, musician, actor and director, Claire has been involved in performing arts for fifteen years and worked with people of all ages and abilities. Her methodology is based on the soul voice, enhancing communication and giving a voice to the unspoken. Trained in playback theatre, Claire has an extensive knowledge of group work with active engagement.
As a facilitator Claire enjoys building the capacity, confidence and skills of the individuals she works with, providing provocation and inspiring creative discourse through devised work. Alongside the communities Claire works with, she specialises in working with people with disabilities and building confidence in the vulnerable members of society.
CHAIRPERSON: 
Anne Carter, Ngati Kahungunu, Ngati Raukawa. Anne took up the role of Chair of the Voice Trust in July 2015.  Her interest stems from the potential she sees for the Trust to grow its role as a vehicle for community expression and development through the performing arts. Anne is currently a member of the Governing Body of Te Wananga o Raukawa, and a Director for the Wairarapa Moana Incorporation. Anne has 30 years of experience in the New Zealand public sector, where she held senior leadership and management roles, including as Chief Executive of the Ministry of Youth Affairs from 1999-2003. She was head of the Local Government and Community Branch of the Department of Internal Affairs from 2004 – 2010, and a Local Government Commissioner from 2011 – 2015.
TRUSTEE: CHARLES DAWSON
Charles Dawson is drawn to the Voice Arts Trust through his passion for the arts and community. With a long-standing interest in literature,environmental history, matauranga Maori and the arts in general, Charles has studied in New Zealand and earned his doctorate in Vancouver, Canada. He has worked in jobs ranging from literacy tuition in factories, through to policy and facilitation work, most recently at the Waitangi Tribunal, where he was closely involved in the inquiry into the flora, fauna and cultural and intellectual property claim. After recent travels with family in South America and Australia, Charles is delighted to be back in Wellington where he can extend his interest in the arts and community outreach through the Voice Arts Trust.
TRUSTEE: DEBORAH CUTFIELD
I am Wellington born and bred but lived overseas for about 18 years before returning here with my husband and 3 children in 1989.I trained as a nurse at Wellington Hospital, then worked as a nurse in Sydney in 1972-3. We moved to New York for a year then to Bangkok where I was able to nurse again.  Then the Philippines where foreign nurses could not register so I did volunteer work at a family planning clinic and then with the sudden influx of Cambodian refugees into Thailand I returned there to work  under the auspices of World Vision during the critical early months.We then lived in Tokyo and London before returning home. Once home I did a BA in Art History.